Job Details
Full-time
Qualifications
Microsoft Office: 1 year (Preferred)
Administrative experience: 1 year (Preferred)
Full Job Description
We get it… you want to work for a place that you feel accomplished, honored, taken care of, and well compensated for your efforts. We're happy to be that company that treats our team
members as humans and not an item on a balance sheet.
We're excited to announce that we are looking for a reliable Customer Success Manager to join our growing family. We want someone who sees themselves as a career Administrator who wants to grow in their position and seek internal opportunities the company offers. We're going to invest a lot in you and want you to be successful.
An ideal team member who is selected for this position will undertake administrative tasks, ensuring the rest of the staff has adequate support to work efficiently. We're not a needy group but we all have incredible personalities. The tasks of the Customer Success Manager will include leading the Sales Dept, Logistics Dept and ensuring our customers have the experience they have come to expect from a company with 4.8 of stars on Google.(208 reviews) The ideal candidate will be competent in prioritizing and working with little supervision. They will be selfmotivated and trustworthy.
I'm hooked. Tell me more about your company:
Our company is debt-free! We don't believe in debt. We rather pay interest to our team members and our company's future growth instead of a bank. If you're going to recommend getting a company credit card for points to the President, this isn't the company for you.
The company was founded in 2015 to serve our communities storage and space needs.
We're a growing team who believes in our mission and core values. You will come to work every day and do work that matters.
Tell me how my typical day will be:
We don't have typical days. Everyday brings different challenges we overcome and handle. Our priority focus is to our customers. We're customer service driven.
LMA (Lead, Manage, Accountability) the Sales, Maintenance and Delivery team
Work closely with DOT partner to insure compliance with all laws and regulations
Daily dispatch – routing,scheduling, planning (including procuring proper permits) and coordinating fleet for deliveries; schedule pilot car when necessary
Acquire a commanding knowledge of Out West Buildings products in order to effectively communicate with customers, explaining product characteristics, features and benefits
Work closely with the maintenance coordinator to ensure strict servicing and maintenance to minimize downtime, and maintain schedules for operational efficiency
Serve as an active member of the EOS leadership team (weekly meetings) and assist in meeting company wide goals
Investigate, verify and resolve customer complaints; schedule repairs as needed to follow problems through to resolution. Work closely with production to monitor quality
Manage satellite lots; ensuring they are clean, organized, arranged and well stocked. Proper signage is in place and brochures are stocked
Start here
Manage phone calls and correspondence with customers concerning repair needs and/or sales related calls.
Run Ready to Deliver reports and contact customers to schedule deliveries(currently have 2 delivery drivers to dispatch)
Create and update records and databases with personnel, financial and other data
Track stocks of office supplies and place orders when necessary
Submit timely reports and prepare presentations/proposals as assigned
Assist colleagues whenever necessary
What skills do I need?
Proven experience as an office administrator, office assistant or relevant role
Outstanding communication and interpersonal abilities
Excellent organizational and leadership skills
Familiarity with office management procedures and basic accounting principles
Excellent knowledge of MS Office and office management software (ERP etc.)
Qualifications in secretarial studies will be an advantage
Proficiency in computers. We need you to be the gatekeeper of our Outlook Calendars!
What benefits do you offer?
We're excited to offer the following benefits to our team members:
401(k) Retirement Plan w/ company match– We believe in your retirement. You can contribute to our retirement plan after 90 days of employment. After one year of employment, we will begin matching your contributions, up to a maximum match of 3%.
Paid Training
PTO-Paid Time Off
Paid Holidays
Smart Dollar Membership-Personal Finance Growth
Employee Discount
Employer sponsored 529 Education savings plan(save for family college)
Access to life, dental,vision, disability, and accident insurance
Referral Bonuses! Invite your rockstar friends to work with us and get paid for it! (We promise to keep that a secret)
Casual dress environment
I want to apply! What's your process like?
We are a great company to work for but becoming part of our team isn't easy. We do our interviews differently than any other company. Because we invest a lot in you and believe in your longevity with our company, we take our time with interviews. You will meet with several supervisors, upper management, and the Visionary of the company in your interview day. Our interviews can take up to 2-4 hours in total. We also take our time in deciding. Don't expect to be told you're hired on Day 1.
We will review your resume and if you meet our minimum qualifications, we will contact you for a telephone interview.
You'll have a short telephone interview to discuss your long-term career goals and salary to ensure we can offer what you're after. We do not want to ask you to invest in our interview process if we can provide you with what you want.
If selected, we will invite you to an in-person interview. This interview will take approximately 2 to 4 hours. You will have a unique interview experience. We will first provide you with a tour of our facility and allow you to meet our team. Next, we will have you interview with our department supervisors where you will experience what your position will be like. You'll see your office, working area, etc. We don't want you making any decisions not knowing what your work environment will be like.
If selected, we will offer you a conditional job offer and outline your salary and your role. If accepted, you only need to pass a drug test to get started.
Once we receive your cleared background and drug results, we will schedule an onboarding day. This is normally a few days before you start. We spend this day handling all your paperwork, setting up your desk, telephone, company e-mail, and anything else that you will need to be ready to rock and roll, on day 1! We want you prepared and ready when your first day of work arrives. Don't worry, you're paid for this day!
At or near your 90-day point, we will sit down and conduct a performance evaluation.
We will determine if you're a good fit for our company and if you've been performing above standards, you will be branded as one of our own! We will also give you a "Hooray Bonus" at that time!
We suggest if you have any questions, please call us and ask. We hope to see your resume soon!
Job Type: Full-time
Pay: From $60,000.00 per year
Benefits:
401(k)
401(k) matching
Access to Dental, Life, Disability, Vision and Accident insurance
Flexible schedule
Paid time off
Referral program
Schedule:
Store hours 8-5:30 (this position may vary based on seasonal demand in logistics)
Monday to Friday
Supplemental Pay:
Experience:
Microsoft Office: 1 year (Preferred)
Administrative experience: 1 year (Preferred)
Work Location: One location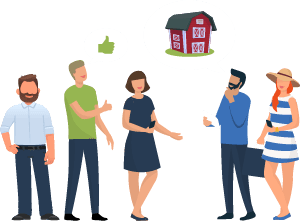 We are one team serving our customers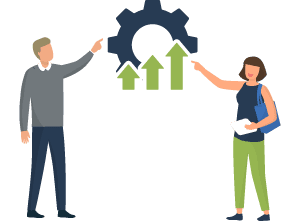 We strive for continuous improvement
We are committed, work hard and are driven
We do the right thing, act respectfully with honesty and integrity